We are currently open
Tuesday 10 AM - 4 PM
Wednesdays 10 AM - 6 PM
Thursdays 10 AM - 4 PM
The first 3 Saturdays of the month
10 AM - 2 PM
Sidewalk Sale
Tuesday & Thursday
10 AM - 2 PM


We are currently accepting donations


Check out our online Boutique at


We need donations of razors, deodorant and Kleenex for the bags that we give to the homeless.

Please help with what you can!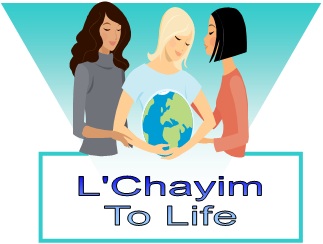 501(c)(3The term L'Chayim is a Hebrew toast "To Life." At L'Chayim all are encouraged to celebrate life by becoming involved and giving back to our community.
L'Chayim is a non-profit organization which depends on donations and volunteers to help do our work and help in the community. Our donations range from money to fabric to household items. Monetary donations help us to pay the rent and are always a blessing to us.
We support our community by giving to those less fortunate, by providing senior activities, giving the young the opportunity to participate in their community.
L'Chayim also teaches sewing, from sewing a button to learning how to sew a quilt.
L'Chayim's main goal is to give people the chance and the power to become part of their community and to share a part of their life with others.
501(c)(3)
Tax ID# 81-0669255
440 D Street Suite #160
4th Street
between D Street & E Street
Galt, CA 95632
(209) 744-1143
Hours:
Tuesday thru Friday
10:00am till 4:00pm
1st Saturday of the month
10:00am till 2:00pm